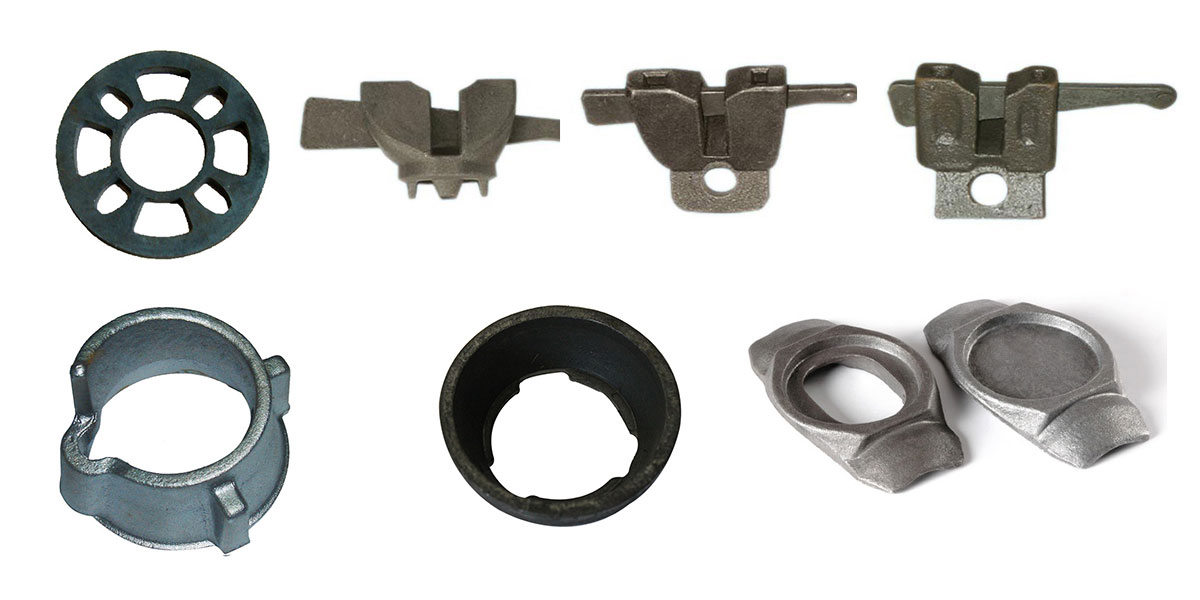 Scaffolding accessories refer to the various components used in the production of scaffolding or setting up scaffolding. These can be divided into Ringlock scaffolding accessories, Cuplock scaffolding accessories, Kwikstage scaffolding accessories, and Frame scaffolding accessories.

Ringlock Scaffolding Accessories include small parts Round Ring Rosette, Ledger End, Brace End , Connecting Coupling Pins. Big steel parts Steel Planks, Jack Bases, Steel stairs and so on.

Cuplock Scaffolding Accessories include Forged Top Cup, Pressed Bottom Cup, Cuplock Ledger Blade, Inner Joint Pins, U jack base, Steel Walking boards, Steel Ladders, Jack bases etc.

Kwikstage Scaffolding Accessories include Tie Bars, Ladder Access Transom, Internal Corner Frame, Loading Bay Transom, Toe board bracket, Wedge, V angle steels, etc.

Frame Scaffolding Accessories include kinds of Locking pins, Coupling Pins, Caster Rubber Wheel, Screw Jack and Base Plate, Cross Brace.
High quality, One-Stop Shopping , fully Equipped scaffolding accessories for your choosing.
   Many of our scaffolding accessories supplied for well-known scaffolding company, just like Ringlock Round Rosette for Layher.
Main Feature of Scaffolding Accessories
Multiple Scaffolding Accessories for Your Choose
Item No.

Product Name

Size

Weight (kg)

Material

Surface Treatment

DA-2001A
Hollow Screw Jack Base
32X4mmX600
2.96
Q235
Electro-galvanized
32X4mmX914
3.85
Q235
32X4mmx1524
5.53
Q235
DA-2001B
Pipe Screw Jack Base
38X4mmx600
3.54
Q235
Hot-dip Galvanized
38X4mmX914
4.55
Q235
38X4mmX1524
6.64
Q235
DA-2001C
Solid Screw Jack Base
32mmX600
4.65
Q235
32mmX914
6.4
Q235
32mmX1524
9.78
Q235
Electro-galvanized
DA-2001D
U-head Screw Jack Base
32mmX600
4.75
Q235
Electro-galvanized
32mmX914
6.52
Q235
32mmX1524
9.88
Q235
DA-2008
Round Ring
128x8mm
0.48
Q345
Original Color
DA-2009
122×9.5mm
0.48
DA-2010A
Cast Steel Ledger End
0.5
Cast Steel
Original Color
DA-2010B
Diagonal Brace End
0.65
Cast Steel
DA-2010C
0.65
Cast Steel
DA-2011A
Forged Top Cup
0.45
45# Forged
Original Color
DA-2011B
Ductile Iron Top Cup
0.45
Ductile Iron
DA-2012
Bottom Cup
0.24
Q235
DA-2013
Ledger Blade
0.24
Q235
DA-2014A
Coupling Pin
Ø32x2x178mm
0.3
Q235
Electro-galvanized
DA-2014B
Coupling Pin
Ø36x2x225mm
0.4
Q235
DA-2014D
Double Coupling pin
0.5
Q235
Painting
DA-2014F
Base plate with Pin
0.9
Q235
Electro-galvanized
DA-2014G
Pressed Inner Joint Pin
0.8
Q235
DA-2014H
Forged Inner Joint Pin
1.4
Q235
DA-2015A
Forged Screw Jack Nut
Ø35/Ø38mm
0.8
Q235
DA-2015B
Ductile Iron Jack Nut
Ø35/38mm
0.7
Ductile Iron
DA-2015C
Ductile Iron Jack Nut
Ø35/38mm
0.7
Ductile Iron
DA-2015D
Ductile Iron Jack Nut
Ø35/38mm
0.4
Ductile Iron
DA-2016
Frame Pin
48.3mm
0.05
Electro-galvanized
DA-2017
Gravity Pin
DA-2018
Caster Wheel
6"/8"
DA-2019
Base Plate
0.85
DA-2020
Scaffolding Step Ladder
Pre-galvanized
DA-2021
Scaffolding Pipe
1-6m
22.31
Pre-galvanized
21.66
Black
Scaffolding Accessories Construction Applications
Ask us for price and solutions today!
Your inquiry will be replied within 24 hours, and we respect your privacy.
Product Inquiry Form
Please double check your "Email Address" field